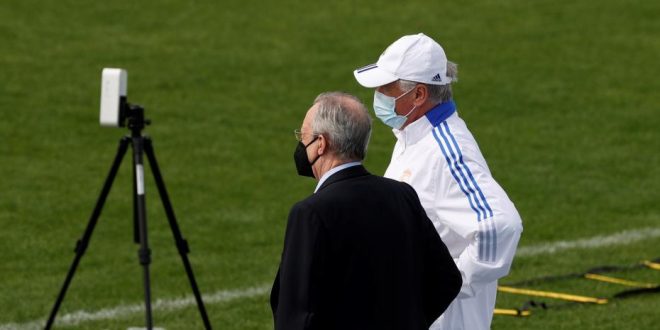 7 hours ago Real Madrid 523 Views
Real Madrid is seeking to strengthen its team for the next season, and it is known that the club's biggest goal is French striker Kylian Mbappe, however, the first summer deal completed by the club was not with the Paris Saint-Germain striker.
Haaland was the second on the list of contracts in Real Madrid, but the high financial demands of the Norwegian striker and his agents, in addition to his frequent injuries, made the Merengue retreat and leave the competition for him in favor of Manchester City.
Antonio Rudiger has signed a contract with Real Madrid until 2026 after undergoing a medical with the club on Tuesday.
The German defense center, whose contract with Chelsea expires in June, completed the deal through his agents with Real Madrid, and will arrive at the Santiago Bernabeu on a free transfer deal.
However, Rudiger's move to Real Madrid is not yet official, as the club is expected to make an announcement after the Champions League final in Paris on May 28.
It will most likely be the following week as this is due to take place before the player begins training with the German national team.
Real Madrid and Rudiger had already reached an agreement, but few details were finalized, and it happened on Tuesday.
The center back was at one point away from Los Blancos due to his high salary requirements, but the two sides resumed negotiations after the center back backed away from his salary demands and an agreement was reached.
Carlo Ancelotti also insisted on signing Rudiger because it gives him more options in defence.
With the German and Militao at the center of the defence, David Alaba could also play at left-back, a position he already held at Bayern Munich.
source: marca