A look at the Spanish football front pages from Marca, Diario AS and Mundo Deportivo – in English!
'Real Madrid go for cups'
Real Madrid go for a cup they haven't won since 2014.

Courtois, Benzema, Modric and Mendy will be rested.

Barca have a plan to sign Haaland.

Barca make the Copa a priority.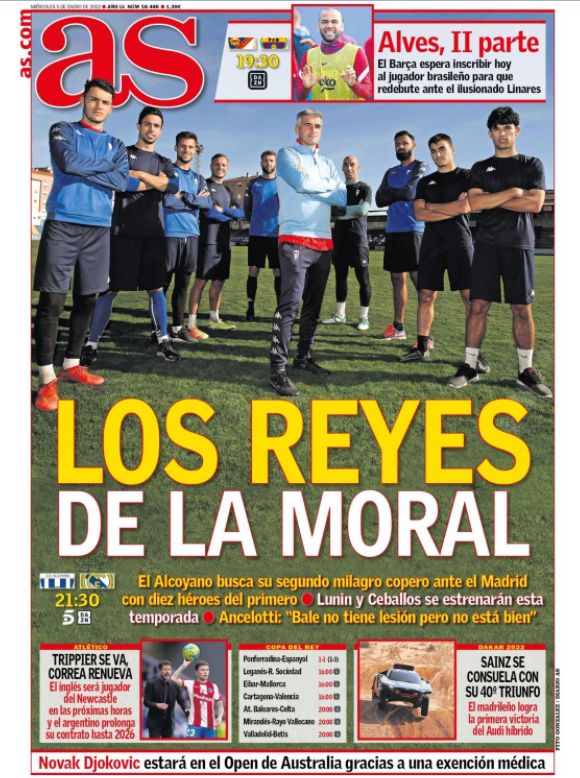 'The moral kings'
Alcoyano search for another miracle against Real Madrid with 10 heroes from the first one.

Lunin and Ceballos will get their chance.

Ancelotti: Bale is not injured but he is not well.

Trippier will go, Correa signs new contract.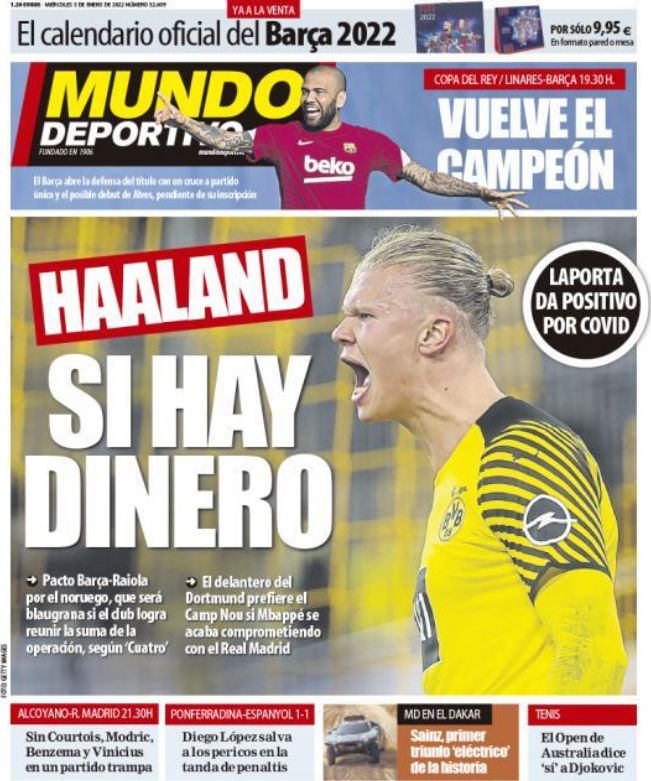 'Haaland if there is money'
A pact between Barca and Raiola if the Blaugrana can raise the money.

The striker prefers Camp Nou if Mbappe heads to Real Madrid.

Real Madrid will be without Courtois, Modric, Benzema and Vinicius.

A champion returns. Dani Alves to start for Barca.