There are thousands of soccer players playing in the major leagues in Europe and each player has their own unique style of play, playing with teams that have different requirements of profiles for their own systems. But we can classify some players into different categories by identifying some common characteristics of the players. It is a matter of personal opinion because not every fan can analyze a player in the same way as others and everyone has their own opinions about different players.
In my view, Luka Modric and Lionel Messi belong to the category of aesthetically pleasing players, with the two Legends being emblematic of that category in particular. Likewise, Toni Kroos and Sergio Busquets are players who act like the brains of a team, making you understand and analyze the game from a different perspective, and making us realize that a simple action by them has a much greater ulterior motive.
Then there are work horses like N'Golo Kante, Fede Valverde and Leon Goretzka, whose energy and hard work in the field never go unnoticed. And there are players like Cristiano Ronaldo and Sergio Ramos, who seem like larger-than-life characters and are known for their mentality rather than outstanding skills, and have the ability to make things happen on the field with sheer force of will.
But above all, there is a class of players who can make every fan say wow and attract fans. They have the power to attract people who don't watch football. Each of their moves will increase decibel levels on the field, and every fan gets excited when these players have the ball at their feet. We can categorize this category as "thriller players", or sexy strikers to be more precise.
What makes Vinicius Jr. so sexy?
How do you define these exciting players? For me, exciting players are the people who can entertain you as well as win the match for their teams. It's the perfect combination of flair and productivity. They will face the players, generate a wave of excitement, make the opponent think twice and also help the team to score goals. Cristiano Ronaldo and Lionel Messi in their prime are perfect examples of interesting players, attracting millions of people towards this wonderful sport. Even Gareth Bale in his prime is an excellent example.
In the current generation, Neymar Jr., Kylian Mbappe, Jadon Sancho and Federico Chiesa are perfect examples of interesting players. Vinicius Jr is the latest entrant in this category, with his impressive start to the 2021/22 season enough to prove the point. You can easily feel the noise at the Bernabeu when he faces a player, and you can also feel the change in the commentators' voice when Vinny is at work. It simply makes you sit on the edge of your seat.
Until the 2020/21 season, one cannot compare me to other juniors. He was great in 1v1 situations and was the same electric player he is today, but he simply lacked the end product that could set him apart from the rest. There was always a belief that he could become a complete package if he worked to finish. And kindness, it has improved so much that one can call it an overnight change.
We can compare Vini's sudden maturity to that of Cristiano Ronaldo in 2006. Ronaldo had all the tricks in his bag, which he used to show off a lot in his first three seasons at Manchester United, but he was criticized a lot for the lack of a regular end product and a few other factors. But since 2006/2007 he has become a completely different player, with the player focusing more on producing goals and giving more priority to the team's needs. Vieney's 2021/22 ride was more or less the same, and coincidentally both players appear more mature after an unsuccessful international tournament. (Portugal lost Cristiano to France in the 2006 World Cup semi-finals, and Brazil lost to Argentina in this year's Copa America.)
Vinicius Junior at his best with Real Madrid
Given his current form, I think it's safe to say that Vinicius could be the most exciting player to watch at the moment. Strikers like Robert Lewandowski and Karim Benzema may have better numbers than the Brazilian, but here we are talking about exciting players and not effective players, so it is better to exclude them from the debate.
Compared to other players like Neymar and Mbappe, Vinnie hasn't played at this level for a long time, and he's just starting out. But the point of this article is to judge the players at this moment, which means we have to take the current form into account. Neymar has always had the ability to influence matches on his own, but lately he hasn't been able to be very effective before goal.
Jadon Sancho has been out of shape this season, while Chiesa is needed to polish his dribbles and make the decision. It's really a close call in Mbappe's case, but watching them closely for so long I think Vinicius' 1v1 superlatives give him an edge over the Frenchman, just in terms of the excitement factor. Figures from FBRef that include a comparison of Neymar, Mbappe and Vinicius show Vini is a superior ball carrier, leading in both hauls and progressive distance.
I've used numbers here to talk about dribbling efficiency, but I'm not a big fan of using numbers every time, and I give more priority to eye testing, and then I wanted to start this discussion about Viennese being the most exciting player. This is a personal discussion as not everything can be ended with facts. We've had a look at comparing Vini with other players, but let's take a look at what makes Vini special and the most exciting player.
What separates me from the rest
For me, Vinicius' dribbling style is what sets him apart. There are dribblers in tight spaces like Ibrahim, and there are dribblers suited to classic winger roles, like Rodrygo and Asensio. But Viennese belongs to a different breed of explosive dodgers, who can really blast past defenders. Possessing these physical attributes is a blessing, but players become top players only when they use their attributes to achieve perfection. And Vieney learned that art, and focused on the need for first-touch polishing, making him an effective and successful dodge that was pleasing to the eye.
Fans often like to watch open-air games – not games where teams park buses. People like to watch games where players run from one end to the other, rather than games where players are practically not moved from their own chest. Vini often encounters teams that park the bus, but he manages to make the game entertaining with his movement and counter-attack nature.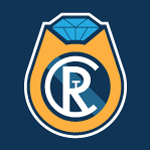 Do you want to hear your voice? Join The Real Champs team!
Write to us!
Always looking to take advantage of the space behind the defense line, he takes the ball to the empty grass courts, areas where players can achieve something. He has the ability to make games fun on his own. That in and of itself is enough to explain the idea that Vinicius is the most exciting player to watch on the planet, right now.